Last summer I decided that I was going to read straight through the Bible for my quiet time. Once I had read through the entire thing, I would start at the beginning once again and do a study of each chapter. It's been an interesting and challenging goal so far! I just finished up with the book of Proverbs this morning, which means that I am totally halfway done with the Bible! Crazy!
As I read through the book of Proverbs, I often felt like I was drinking from a firehose. There is so much wisdom seeded throughout that book! I feel like I could read a single verse everyday and I'd still be constantly learning something new. Many of the proverbs that are in the book deal with ways to avoid living in a sinful and foolish manner. Applicable to everyone, no?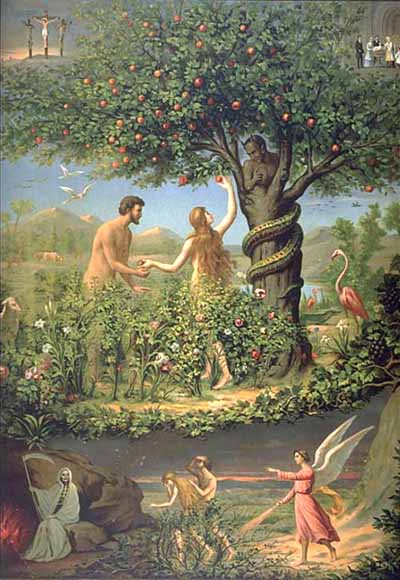 Well last night at the young adults Bible study that my parent host, we talked about sin. My dad proposed the question, "is it possible to not sin?" As I'm sure you could guess, everyone's reaction to that was a resounding no(!), but lets stop and think about that.
Of course we all are already sinful from the moment we are created. We come into the world with a sinful nature with makes us separate from God. But despite my sin nature, from this moment on could I no longer sin? Hypothetically the answer is yes. If I became the closer to God than any other human ever has, somehow became extremely disciplined, and avoided all temptation I could not sin. In 1 John Paul expects for the christians to be aiming toward "no sin", not "less sin".
As we discussed this one of the fellows that was at the Bible study said something that I think is true and completely sound. he said, "
the true mark of a christian is their reaction to sin.
" Think about that for a minute. I think that is true!
Whenever a christian hears the gospel for the first time, they become aware of the weightiness of their sin. What will they do with that knowledge? Some repent and become awestruck by the grace of God while others shrug their shoulders and keep living in a sinful manner. What happens when a christian falls back into sin? They repent of the sinful actions that they have committed and work proactively to change how they will react to that temptation in the future. Now this isn't something that is completely based upon the christian: God still has the biggest hand in this reaction to sin.
Where would a believer run to if they wanted help from sin? They would run to Christ. When a believer want to act proactively in dealing with a temptation next time, they begin leaning upon Christ more for support. Christians go out and evangelize because of the grace they were given. They were given grace because of how they reacted to their own sin. I never had looked at christianity from this angle, but I think it stands up underneath our faith.
What do you guys think?